---
Location & Contact Information
---
Explore our brand-new Fremantle location, now open to serve you better! With over 40 years of dedicated service to the West Perth communities, we're thrilled to extend our presence and offer our exceptional wellness services in Fremantle.
In addition to our chiro and physiotherapy services, our Fremantle location also offers an exciting array of new offerings.
Ask about our different pilates options:
Join our Small Group Classes for a cozy setting and extra attention.
Upgrade with Individual Classes, made just for you and your goals.
Get the most personal care with our Private Classes, tailored to what your body needs.
We proudly also introduce Dynamic Neuromuscular Stabilization (DNS), a transformative approach that focuses on refining movement patterns, stability, and motor control.
Your well-being is our priority, and we're here to address your questions regarding our expanded services or to assist you in scheduling a consultation. Reach out through our convenient contact form or give us a call at (08) 9321 3891. Our friendly receptionists will be more than happy to assist you then.
Book an Appointment Online:
Click Here (It's quick, easy and painless!)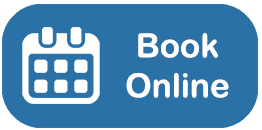 Or send us a message, our friendly staff will be in touch!
Serving: North Fremantle, South Fremantle, East Fremantle, Palmyra, Bicton, Mosman Park, Attadale, Kardinya, Spearwood, Coogee, Beaconsfield, Willagee, Melville, Myaree.